Carlos Trujillo Publishes a New Book: Si no fuera por la lluvia. Milton Rogovin en Chile, Editorial Okeldan, 2013.
Carlos Trujillo, award-winning poet and Associate Professor of Spanish in the Department of Romance Languages and Literatures, has published a new book: Si no fuera por la lluvia. Milton Rogovin en Chile (Editorial Okeldan, 2013). The product of five years of research, Si no fuera por la lluvia was made possible by the generous cooperation of the Rogovin family and a semester of sabbatical granted by Villanova.
Following the publication of Trujillos' Nada queda atrás (MAM Chiloé / Isla Grande, 2007), which included poems by Trujillo and photographs by Milton Rogovin, Rogovin's family granted the poet access to the photographer's diary recording his experiences during his trip to Chile, visiting Santiago, Isla Negra, Valparaíso, Puerto Montt and Chiloé, and concluding with a brief stay in Lima, Perú in January and February of 1967. Trujillo also recieved a copy of the photographer's correspondence with a variety of important Chilean literary, artistic, and cultural figures, including Pablo Neruda, with letters written in the months leading up to, and immediately following, his journey across the South American country. Among the documentation provided were also letters from Rogovin's wife and collaborator, who, contrary to her custom, was not able to accompany him during the trip.
After months of reading and re-reading Rogovin's letters, Dr. Trujillo translated the diary into Spanish from English, discovering in the course of his research that the order of the photographer's documents did not correspond to the order of his journey, leading him to the difficult task of establishing the true chronology of his diary.
The fruits of this labor –including an extensive and well-researched critical introduction– is a publication of inestimable value for understanding life in Chile and Isla Grande de Chiloé at the end of the 1960's. No less important is the light Rogovin's correspondence sheds on the generosity of the poet and future Nobel Prize winner Pablo Neruda, who collaborated with artists like Rogovin from around the world. Congratulations to Dr. Trujillo on his newest publication!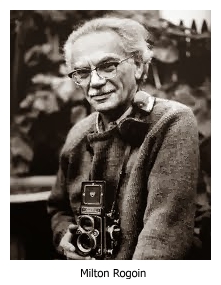 Artículo extraido del blog http://novaromancelang.blogspot.com/